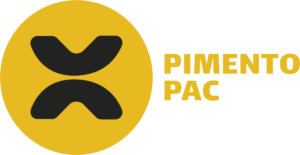 To support candidates, primarily of African Heritage, that support Black Liberation in Minnesota.
Our goal is to elect 2 candidates that fit our mission, by the end of the 2022 election cycle.

Funds will be used to cover gaps that Pimento PAC feels the candidates cannot cover themselves, such as flyers, canvassers with independent messaging, ads, etc. PAC donations may be sent directly to candidates. The campaign has been registered with the Minnesota Campaign Finance Board under committee registration number 41295.
Check by mail can be sent to:
Pimento PAC
2524 Nicollet Avenue South
Minneapolis, MN 55404
our Supported Candidates
Huldah Hiltsley
every voice matters, every vote counts, and we are stronger together
I am a proud first-generation immigrant from Kenya and have called Minnesota home for over 20 years. I graduated from Robbinsdale Cooper High School and received three bachelor's degrees and a master's degree from Bethel University.
Good governance exudes integrity, accountability, transparency, and equity. I see potential and opportunities to do better for our families, schools, small businesses, and our community. Together, we will fight for a future where better quality of life is accessible to all residents in the Brooklyns and Osseo.
With your support, I will be honored to serve as your next State Senator. 
GET OUT AND VOTE
Primary Election
AUGUST 9, 2022
ELECTION DAY
NOVEMBER 5, 2022
For information about how to vote:
Paid for by the Pimento PAC; Not authorized by any candidate or candidate's committee.